The chief purpose of mankind is to glorify God by loving Him with the entire heart, soul, mind, and might (Deuteronomy 6:5; Isaiah 43:7; Matthew 22:37). All believing men, women, and children are to glorify God and thus fulfill the purpose of their existence.
Worship glorifies God through adoration (Psalm 95:6), praise (Psalm 99:5), prayer (Daniel 6:10-11), thanksgiving (Nehemiah 12:46), and a complete yielding to Him (Romans 12:1). Worship declares His worth, pays Him homage, and celebrates Him in a life of devotion. We seek to worship the Lord in spirit and in truth (Exodus 15:1-21; 2 Samuel 6:14-16; Psalm 5:7; John 4:23-24; Revelation 4:11; 5:12).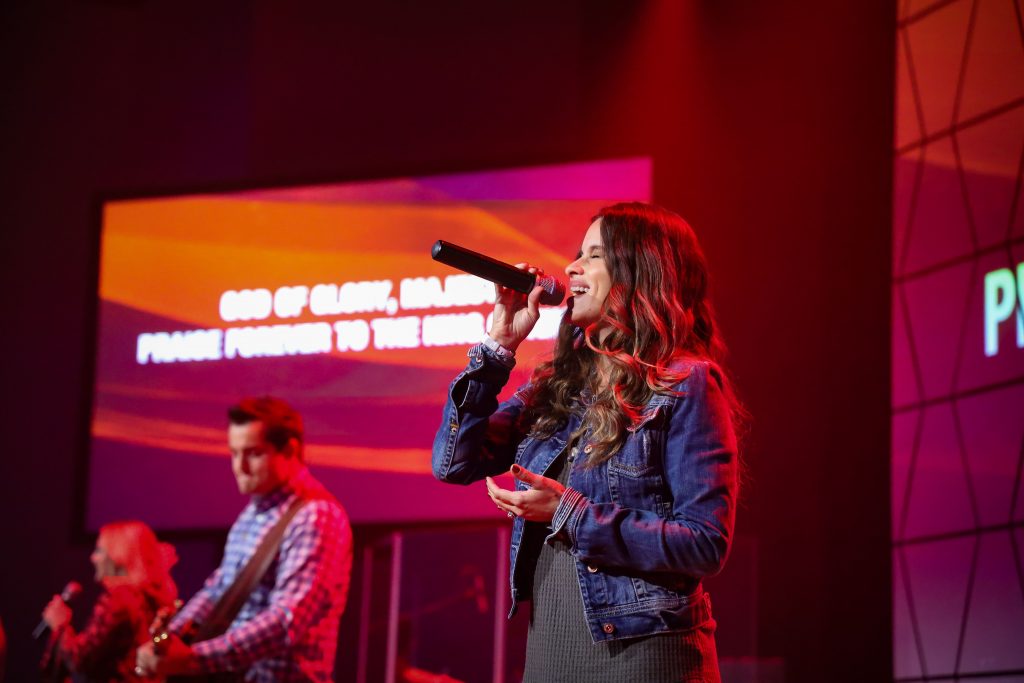 Our 5 Tenants of Worship:
Lift high the name of Jesus Christ (John 4:22-26; John 12:32; John 14:6).
Lead God's people to lift their hearts and voices to Him, giving Him praise and thanks in music and lyrics (Nehemiah 12:45-46; Psalm 66:1-4; Psalm 95:1-2).
Prepare hearts to hear the Lord speak through the proclamation of Scripture (Psalm 95:6-9; Matthew 28:19-20; Acts 2:41-42).
Emphasize fresh and contemporary expressions while retaining traditional elements that recognize the richness of our heritage in the faith (Deuteronomy 32:7; Psalm 33:3; Isaiah 46:8-9; Matthew 13:32, Ephesians 5:19; Revelation 5:9).
Pursue excellence in worship, knowing that God is worthy of our best (Exodus 12; Deuteronomy 17:1; Psalm 33:3; 1 Timothy 4:14-15; Hebrews 11:4).
Join Us!
Are you gifted with a musical instrument or do you have a singing abilities? We would love to have you! To join The Grove Worship Team, please follow the steps below:
Audition
Serve through a "Trial Period"